Weapon Lord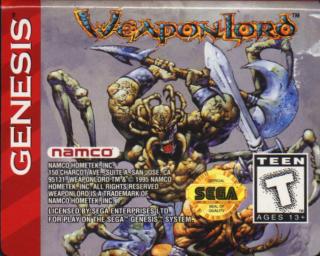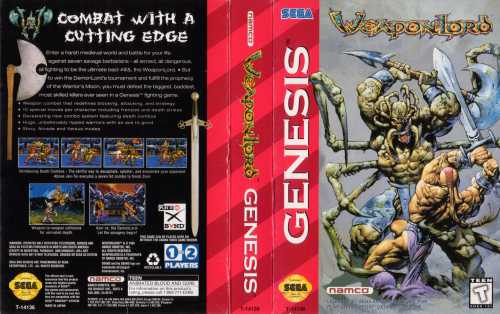 Excerpt from Genesis Game Guide by The Scribe
NAME:             Weapon Lord
AUTHOR/VENDOR:    Visual Concepts/Namco
RELEASED:         1995
TYPE:             Fighting
LANGUAGE:         English

PREMISE:          Since the dawn of time, man has battled.  In an age of
                  conquerors, the Weapon Lord reigns supreme.  At the
                  height of the demon's power, six brave warriors dare to
                  face him.

IMPRESSIONS:      A muddy-looking SF2 clone in which the only original
                  element is the plot.  Has all the options and extras you
                  might expect, including battle and story modes.

Page Viewed 2062 Times

"Weapon Lord" | Login/Create Account | 4 comments
The comments are owned by the poster. We aren't responsible for their content.
Re: Weapon Lord (Score: 0)
by Anonymous on Wednesday, December 05 @ 19:24:04 EST
Weapon Lord is the best fighting game ever made man!!!!!!!!game all thats movements the brake movements is the best that game is amazing from Argentina WEAPON LORD IS GREAT!!!!!!!!!!!!!!
[ Reply ]
Re: Weapon Lord (Score: 1)
by Genesisblackbelt on Tuesday, July 16 @ 23:59:06 EDT
(User Info)
i remember the hype about this game. Then I rented it. I told everybody else about it and soon the hype died. Kinda fun fighting game.
[ Reply ]
Copyright © 1999-2002 by Genesis Collective