Populous Series
Populous Cheats Passwords CS-G
Populous 2 - Trials of the Olympian Gods
Populous 2 - Two Tribes CS-MD BS-MD
Populous 2 - Two Tribes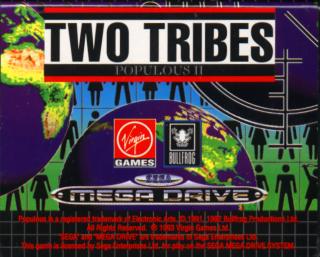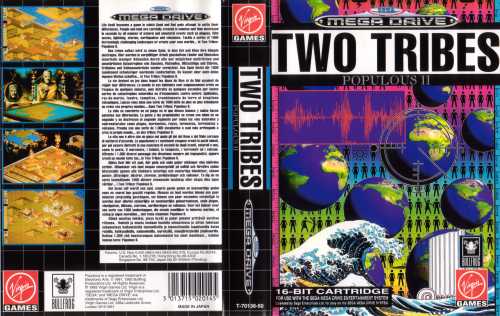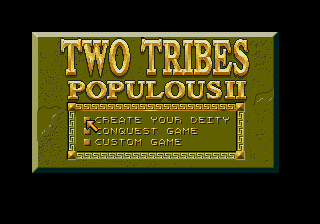 Populous 2 - Trials of the Olympian Gods
Excerpt from Genesis Game Guide by The Scribe
NAME:             Populous series (2 titles)
AUTHOR/VENDOR:    Bullfrog/Electronic Arts/Virgin Games
RELEASED:         various
TYPE:             Strategy
LANGUAGE:         English

PREMISE:          Known as "the god game" when first released, this award-
                  winning title allows you to create, populate, modify, and
                  wreak havoc upon your worlds.  Ported from the almighty
                  Amiga original, it spawned two sequels and many clones.

IMPRESSIONS:      The original is a true gaming classic that retains all
                  of its majesty despite the passage of time.  The sequels
                  are even more impressive, but it's too bad that the
                  third and final installment (Populous 2 - The Challenge
                  Games) never made it to the Genesis.

VARIATIONS:       Populous (1991)
                  Populous 2 - Trials of the Olympian Gods (1992, also
                    known as Wrath of the Gods and released in Europe as
                    Two Tribes - this time you're not alone in the god
                    game, as over two dozen of the most powerful deities
                    on Mt. Olympus challenge your right to be counted among
                    their number - biggest improvements are the deity
                    creation system and the ability to summon multiple
                    effects at once)

Page Viewed 3556 Times

"Populous series" | Login/Create Account | 2 comments
The comments are owned by the poster. We aren't responsible for their content.
Re: Populous series (Score: 1)
by SamuraiJohn on Monday, April 22 @ 17:55:41 EDT
(User Info) http://www.angelfire.com/weird/john2001
Almost like Simcity.. but more! Create your wworld and take control! let no one underestimate your choicess and opinoins.. or you can take em' out! its a great balsting funn zanny game!
[ Reply ]
SO MAD!! by SamuraiJohn on Monday, May 20 @ 17:27:51 EDT

Copyright © 1999-2002 by Genesis Collective