Gargoyles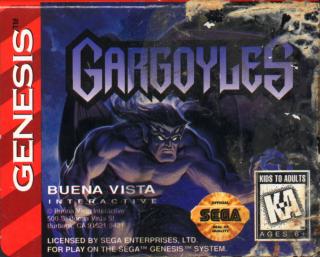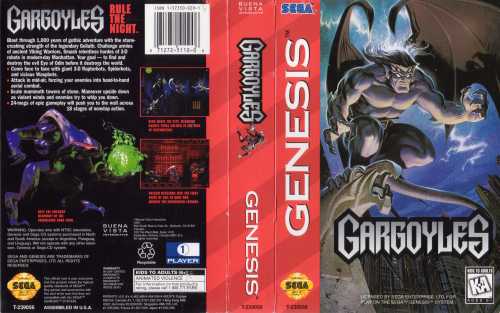 Excerpt from Genesis Game Guide by The Scribe
NAME:             Gargoyles
AUTHOR/VENDOR:    Buena Vista Interactive/Sega
RELEASED:         1995
TYPE:             Action
LANGUAGE:         English

PREMISE:          The Gargoyles become involved with the Eye of Odin, an
                  ancient magic artifact created by Viking sorcerers in the
                  10th century AD.  Based on the syndicated animated TV
                  series.

IMPRESSIONS:      Has a dark atmosphere and great animation, like the
                  animated TV series.  The gameplay is a bit awkward,
                  though. (Rage Games)

Page Viewed 2784 Times

"Gargoyles" | Login/Create Account | 4 comments
The comments are owned by the poster. We aren't responsible for their content.
Re: Gargoyles (Score: 1)
by demonsweat777 on Saturday, June 30 @ 08:27:16 EDT
(User Info) http://www.angelfire.com/rpg/demonsweatroms/
I first played this one on Sega Channel. I was totally blown away at how awesome this game looks. The animation is great, and the settings are extremely well done. I particularly like the first level. Simply awesome. And the gameplay kicks just as much arse. I watched the cartoon it was based on a few times, but this one seems to have a much darker theme. I really can't think of anything bad about this game. It can get a bit difficult, but that's a good thing if you like a challenge as I do. The only bad thing is that I couldn't get the ROM version to work :(
[ Reply ]
Re: Gargoyles (Score: 1)
by CrossBow (crossbow@emuviews.com) on Tuesday, August 21 @ 13:45:42 EDT
(User Info)
The Graphics do simply kick in this game. The Sound is also fantastic. This game uses some graphic tricks that only some other top games like Bloodlines and Contra Hardcore use. The gameplay is easy to learn and seems to work naturally. However, there are some real difficult spots in this game to get through. This game is a true platform jumper all the way. But unlike most it actually sets some new standards. It doesn't currently work in any emulator AFAIK due to some custom sram used in it.
[ Reply ]
Re: Gargoyles by Anonymous on Wednesday, February 13 @ 12:47:05 EST

Re: Gargoyles (Score: 1)
by Genesisblackbelt on Wednesday, July 24 @ 17:11:30 EDT
(User Info)
Very fun game. 8.5
[ Reply ]
Copyright © 1999-2002 by Genesis Collective