Zoop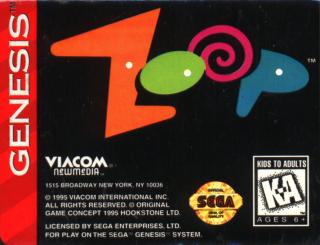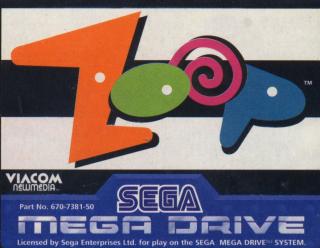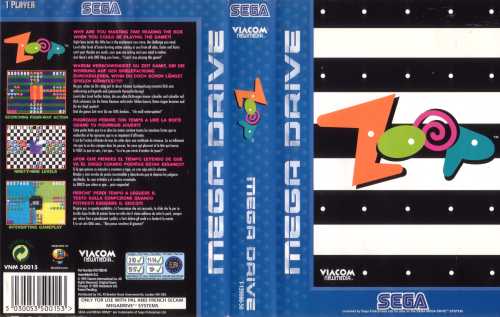 Excerpt from Genesis Game Guide by The Scribe
NAME:             Zoop
AUTHOR/VENDOR:    Viacom New Media
RELEASED:         1995
TYPE:             Puzzle
LANGUAGE:         English

PREMISE:          A puzzle game somewhat reminescent of Tetris, except
                  that there's four-way action this time around and you
                  blast the pieces that appear in each track instead of
                  steering them.

IMPRESSIONS:      Confusing, to say the least.  I'm told this was a highly
                  popular game once upon a time, but it didn't hold my
                  interest for long.

Page Viewed 1942 Times

"Zoop" | Login/Create Account | 4 comments
The comments are owned by the poster. We aren't responsible for their content.
Re: Zoop (Score: 0)
by Anonymous on Thursday, November 15 @ 07:48:43 EST
Greates Puzzle game I have ever played! My brothe dislikes it but I think this is the greats chalange I have ever tried (Exspecialy when you get to the higher levels!
themosthotreview (Score: 1)
by themosthotguy (themosthotguy@hotmail.com) on Wednesday, June 27 @ 19:25:53 EDT
(User Info) http://none!
the scribe was soo wrong about this game, it is quite simple and very fun for a quick game! to play this all you do is shoot one color blob, and you become that color and the blob becomes your color, then you shoot the blobs that are your color, to win all you have to do is get rid of all the blobs! if they get to your square you lose. its just that simple, and in NO way like tetris!
this game is very styleized and show high production values. very great for a quick game! 3/5
This site (Score: 0)
by Anonymous on Monday, March 29 @ 10:28:28 EST
I'm sure you guys have heard it already but I want you to know that this is one helluva good site! I wish the other game platforms had as good a place to go to get some general info about games for their systems. If I need some info on a Sega game this is the first (and many times the last) place I come. Keep it going!
Copyright © 1999-2002 by Genesis Collective