Art Alive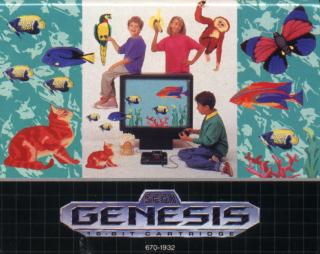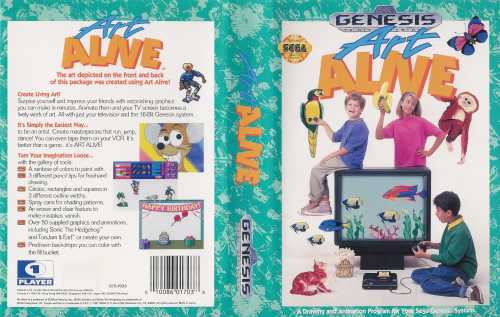 Excerpt from Genesis Game Guide by The Scribe
NAME:             Art Alive
AUTHOR/VENDOR:    Sega
RELEASED:         1991
TYPE:             Edutainment
LANGUAGE:         English

PREMISE:          Sega's take on Mario Paint - a paint program for a game
                  console.

IMPRESSIONS:      At least Sega was smart enough to add some catchy music
                  and sound effects.  Useless for game collectors, but the
                  young ones seem to like it well enough.

VARIATIONS:       This is one the few titles for the console to support
                  the Sega Mouse, and some versions came packaged with it.

Page Viewed 1903 Times

"Art Alive" | Login/Create Account | 4 comments
The comments are owned by the poster. We aren't responsible for their content.
Art Alive (Score: 1)
by DarkWolf on Tuesday, July 24 @ 08:41:12 EDT
(User Info) http://www.segaforever.com
The copyright is 1991, the official Sega mouse didn't come out until later from what I recall. I never saw it bundled as an official package, it might have been some idiot at Funcoland that bundled the mouse and game. They'd do something like that...

The game is pretty useless, bought it the first year I had my Genesis. The music is very annoying. It now collects dust on my shelf sitting between Arrow Flash and Blades of Vengance.
[ Reply ]
Re: Art Alive (Score: 1)
by Sparxster (webmaster@rocketknight.com) on Wednesday, November 21 @ 22:01:41 EST
(User Info) http://www.geocities.com/sparkster5233/index.html
wasnt too bad, but not as good as mario paint, not anywhere near as good. I also took dark's arrow flash remark as an offense, forgive me if it wasnt supposed to be....
[ Reply ]
Re: Art Alive (Score: 1)
by deaddudegod on Sunday, August 04 @ 15:32:17 EDT
(User Info)
BTW, for all the trivia geeks, this is onje of the four cartridges on th G/MD to contain Toejam and Earl - they are stock animations for use within your pictures, as are Sonic and Tails!
[ Reply ]
Copyright © 1999-2002 by Genesis Collective