Championship Pool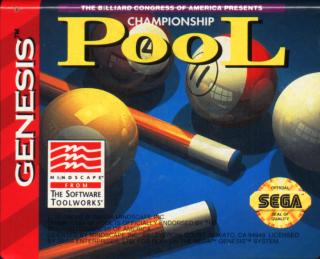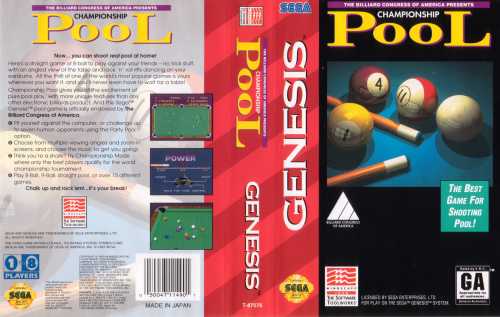 Excerpt from Genesis Game Guide by The Scribe
NAME:             Championship Pool
AUTHOR/VENDOR:    Bitmasters/Mindscape
RELEASED:         1993
TYPE:             Sports (pool)
LANGUAGE:         English

PREMISE:          YACEG pool sim, with the endorsement coming from the
                  Billards Masters of America.

IMPRESSIONS:      Loads of options allow you to play just about any kind
                  of pool game you want, from homebrew freestyle all the
                  way to official tournament play and everything inbetween.
                  No fancy graphics, but great gameplay.  It doesn't have
                  Side Pocket's pizzaz, but it's the better-playing game.

Page Viewed 936 Times

"Championship Pool" | Login/Create Account | 2 comments
The comments are owned by the poster. We aren't responsible for their content.
Re: Championship Pool (Score: 0)
by Anonymous on Saturday, October 04 @ 02:19:47 EDT
Not a bad billiards game once you get the hang of it, but for something you can sit down right away with and have fun, try SIDE POCKET or MINNESOTA FATS.

Once you're in a Tournament, it just moves ahead ( Missing time? )without you seeing your oppnents shots where in the other two games, you can see your opponent shoot.


[ Reply ]
Re: Championship Pool (Score: 0)
by Anonymous on Tuesday, November 11 @ 09:16:27 EST
the game play of champion chip is great ..
beter then side pocket is you have view options

total top view
zoome din top view
and a very realistic 3D table view wish is my favorite .. .
i love the 3d view the best .. best game to play is 9 - ball
its not to hard but i get feeling ther eis a erro rin the game ...

1 = yellow
2= blauw
3 = red
4 = purple
5 = orange
6 = green
7 = brown
8 = black
9 yellow/white striped

after i pot yellow and blue i try to pot 3=red
but then i get error message i have not potted lowest ball ;-(
and second player continies ..

really grazy specialy with 9=ball one mistazke liek this and you loose in championship mode ;-(

for as far i know the 3e ball is red .. so why the error ?


for the rest far beter then sidepocket.. not as fency
but more realistic and game option ..

i like this game beter then pool on my dreamcast heheehe

Greets Rene from sega16-bit.com
[ Reply ]
Copyright © 1999-2002 by Genesis Collective