Final Zone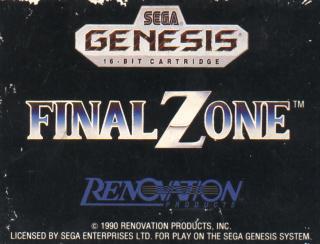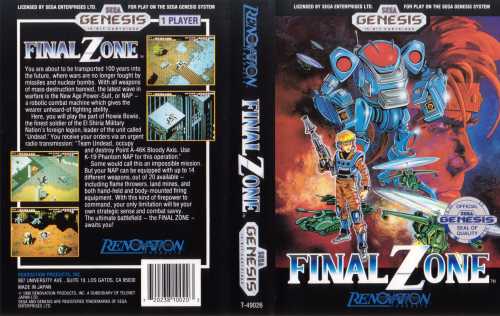 Axis FZ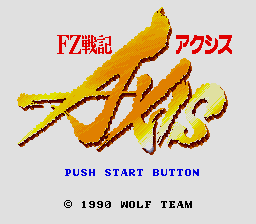 Excerpt from Genesis Game Guide by The Scribe
NAME:             Final Zone
AUTHOR/VENDOR:    Renovation/Wolfteam
RELEASED:         1990
TYPE:             Shooter
LANGUAGE:         English

PREMISE:          Guess what?  You get to fight off a robotic alien
                  invasion in this Gundam-like shooter.

IMPRESSIONS:      An isometric shooter in the same vein as Battletech, but
                  with its own ideas on mecha combat.  Frankly, I liked
                  Battletech better.

VARIATIONS:       Axis FZ (Japanese release)

Page Viewed 3390 Times

"Final Zone" | Login/Create Account | 2 comments
The comments are owned by the poster. We aren't responsible for their content.
Re: Final Zone (Score: 1)
by Sparxster (webmaster@rocketknight.com) on Friday, November 23 @ 04:54:21 EST
(User Info) http://www.geocities.com/sparkster5233/index.html
It was just fine. I love this game. a very cool mech sim although the sound can get annoying at times. you have some awesome weapons. you can use them normally or as a secondary (more powerful weapon) one is the napalm gun which shoots large fireballs, the other being like a grappling hook, and a wave beam. really cool, try it!
[ Reply ]
Re: Final Zone (Score: 0)
by Anonymous on Saturday, March 20 @ 07:16:32 EST
i have just bought it. if u say it's good...
[ Reply ]
Copyright © 1999-2002 by Genesis Collective