Fastest 1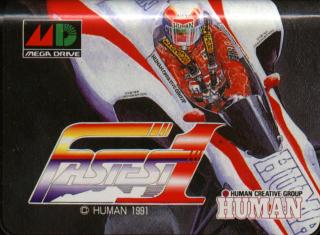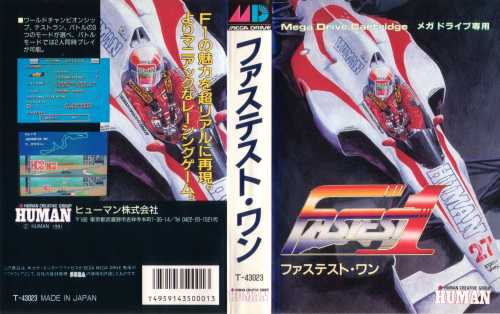 Excerpt from Genesis Game Guide by The Scribe
NAME:             Fastest 1
AUTHOR/VENDOR:    Human
RELEASED:         1991
TYPE:             Racing (Formula One)
LANGUAGE:         English

PREMISE:          Racing game similar to Human's Grand Prix series for the
                  SNES, right down to the first-person perspective.

IMPRESSIONS:      A Formula One racer that is typical of most of Human's
                  products - a poor imitation at best.  The sound is full
                  of static, the graphics are rather small and blocky, and
                  gameplay is minimal at best.  Don't waste your time - go
                  go play one of the Domark F1 games instead.

VARIATIONS:       This was originally released in Japan under the title
                  Human Grand Prix for the Super Famicom (SFC).  Its SNES
                  equivalent is the game F1 Grand Prix.

Page Viewed 1039 Times

"Fastest 1" | Login/Create Account | 3 comments
The comments are owned by the poster. We aren't responsible for their content.
Re: Fastest 1 (Score: 0)
by Anonymous on Wednesday, January 09 @ 02:48:54 EST
This is one of the best games ever.

Ok the graphic are ridiculous, but in this game you have to brake in every place the real drives have to brake... Games like Super Monaco GP, you don't brake... What about rain? In this game there is a chance of rain during the race, at beginer of the race or at the end of the race... There are a lot of people who love this game. So I think you were very unhappier when you say: " Don't waste your time."

This site is the best I ever seen for Genesis, but I think you should know more about the game before say something like you did.


[ Reply ]
Re: Fastest 1 (Score: 0)
by Anonymous on Saturday, January 19 @ 14:14:41 EST
I like this game too.
[ Reply ]
Re: Fastest 1 (Score: 1)
by SIR (steve@irving6697.freeserve.co.uk) on Wednesday, April 21 @ 10:42:57 EDT
(User Info) http://Freeserve
This is probably the poorest racing sim on the Mega Drive - YET I can see why some people may like it.
[ Reply ]
Copyright © 1999-2002 by Genesis Collective