F1 Circus MD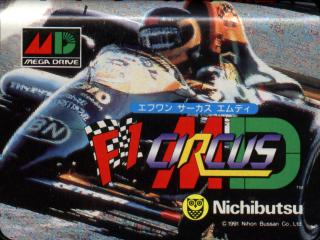 Excerpt from Genesis Game Guide by The Scribe
NAME:             F1 Circus MD
AUTHOR/VENDOR:    Nihon Bussan/Nichibutsu
RELEASED:         1991
TYPE:             Racing (Formula One)
LANGUAGE:         Japanese (lots of English texts, though)

PREMISE:          Top-down professional level Formula One sim with a decent
                  array of options.

IMPRESSIONS:      The graphics are on the slim side and the sound could be
                  better, but it's still quite fun.  Think of it as a
                  seriously souped-up Rally-X.

Page Viewed 1047 Times

"F1 Circus MD" | Login/Create Account | 2 comments
The comments are owned by the poster. We aren't responsible for their content.
[ Reply ]
Re: F1 Circus MD (Score: 0)
by Anonymous on Wednesday, April 16 @ 10:09:24 EDT
HAVING PLAYED THIS GAME 15 YEARS AGO IT STILL KICKS THE ARSE OF ANY OTHER RACING GAME TO DATE IN TERMS OF CHALLENGE AND REALISM. GAMES TODAY ARE A PIECE OF P..S. IT OFFERS REAL CHALLENGE AND COMPUTER RACERS ACTUALLY HAVE A DEGREE OF INTELLIGENCE. SURE THE GRAPHICS AND SOUND ARE LACKING, BUT WHO CARES!! ADDICTIVENESS AND PLAYABILITY ARE KEY TO THIS GAME.
[ Reply ]
Copyright © 1999-2002 by Genesis Collective