Top Gear 2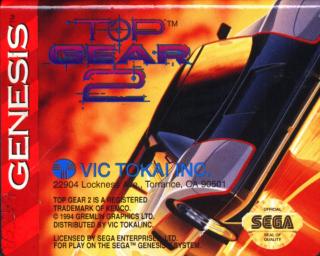 Excerpt from Genesis Game Guide by The Scribe
NAME:             Top Gear 2
AUTHOR/VENDOR:    Kemco/Gremlin
RELEASED:         1994
TYPE:             Racing (auto)
LANGUAGE:         English

PREMISE:          Legendary first-person road racer ported from the arcade
                  original.

IMPRESSIONS:      A simplistic yet enjoyable road racing game that somewhat
                  a cross betwen Sega's OutRun and Domark's F1.  Graphics
                  are kinda bland, but the scrolling is oh-so-smooth.

VARIATIONS:       The other two games in the series, Top Gear and Top Gear
                  3000, do not appear to have been released for the G/MD.

Page Viewed 1437 Times

"Top Gear 2" | Login/Create Account | 3 comments
The comments are owned by the poster. We aren't responsible for their content.
Re: Top Gear 2 (Score: 1)
by Daniel on Thursday, August 23 @ 18:01:40 EDT
(User Info) http://danneeriksson.freeyellow.com/Index.html
This is an ok racing game. the grafics are looking like Lotus 2 and the gameplay is quite good. The scrolling is smooth and i like that two player mode!
[ Reply ]
Re: Top Gear 2 (Score: 0)
by Anonymous on Monday, October 29 @ 01:16:43 EST
p
[ Reply ]
Copyright © 1999-2002 by Genesis Collective