F-117 Night Storm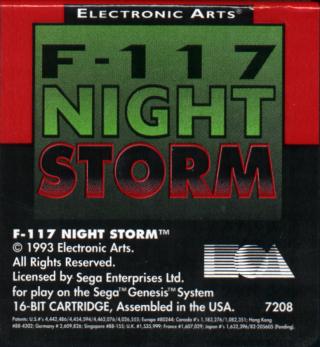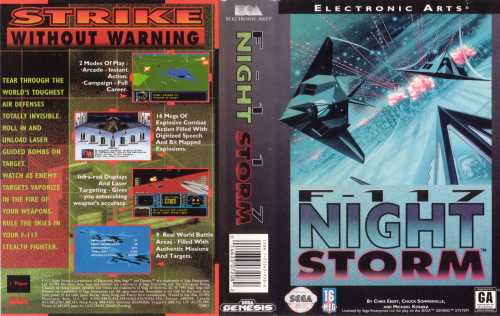 Excerpt from Genesis Game Guide by The Scribe
NAME:             F-117 Night Storm
AUTHOR/VENDOR:    Electronic Arts
RELEASED:         1993
TYPE:             Flight simulator (military)
LANGUAGE:         English

PREMISE:          How would you like to be a Ghost Rider?  Try your skills
                  at flying with the USAF's 416th Tactical Air Squadron and
                  its now-legendary stealth aircraft that proved its value
                  in Panama and Iraq - the F-117 Night Storm.

IMPRESSIONS:      An excellent air combat simulator that takes into account
                  the limitations of the Genesis hardware, unlike another
                  that shall remain nameless in this review.  One of the
                  best in the genre for the platform.

Page Viewed 1655 Times

"F-117 Night Storm" | Login/Create Account | 2 comments
The comments are owned by the poster. We aren't responsible for their content.
Re: F-117 Night Storm (Score: 1)
by kuzma on Wednesday, March 05 @ 04:27:00 EST
(User Info)
A very good game!!!???it`s a pity no one likes it because its too tough i guess...F-22 & F-15 are much more worse than this one, I become really excited while playing this:))))) here are someuseful codes:

2LVK38,NKFWU7,UJQ3K6,8LWC68,PNBMG2,
NQUC94,2L9J68,3YVGR4,PYH624,E3SN87,M2KWY6,
CWPHQ2
Good luck!!!

[ Reply ]
Re: F-117 Night Storm (Score: 1)
by Genesis on Saturday, February 28 @ 11:28:44 EST
(User Info)
This game also looks pretty cool.
[ Reply ]
Copyright © 1999-2002 by Genesis Collective