True Lies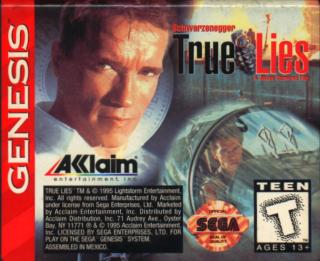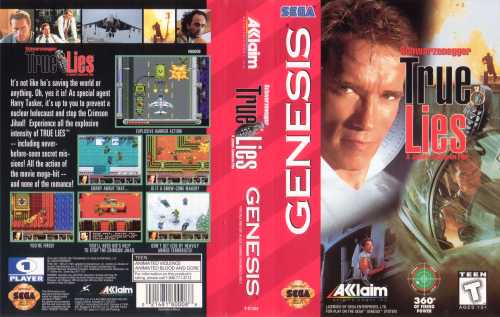 Passwords For True Lies
#
Password
Description
1
BGWPNS
Full Weapons
2
BGLVS
Infinite Lives
3
BGGRLY
Invincibility
Excerpt from Genesis Game Guide by The Scribe
NAME:             True Lies
AUTHOR/VENDOR:    Lightstorm/Beam Software/Acclaim
RELEASED:         1994
TYPE:             Shooter
LANGUAGE:         English

PREMISE:          You play a secret agent whose true occupation is unknown
                  by his wife until she accidentally becomes entangled in
                  his latest mission.  An arcade shooter inspired by the
                  live-action film starring Arnold Schwarzenegger and Jamie
                  Curtis.

IMPRESSIONS:      The movie was a riot.  The game is fun enough so far as
                  it goes - an one-person arcade shooter similar in style
                  to The Chaos Engine - but it didn't exactly inspire me to
                  play it any more than I had to.

Page Viewed 1741 Times

"True Lies" | Login/Create Account | 1 comment
The comments are owned by the poster. We aren't responsible for their content.
Re: True Lies (Score: 0)
by Anonymous on Friday, September 06 @ 23:50:52 EDT
This is an awsome game. A must play.
[ Reply ]
Copyright © 1999-2002 by Genesis Collective