Battle Golfer Yui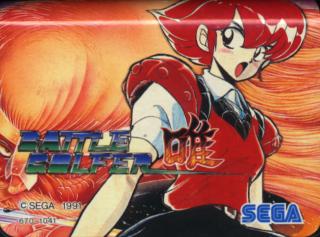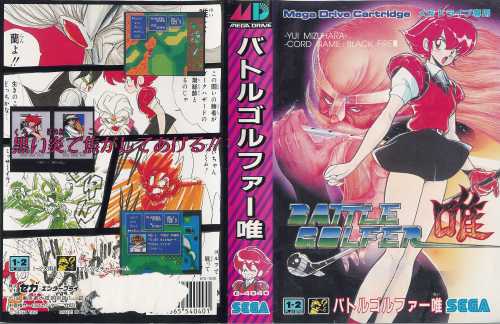 Excerpt from Genesis Game Guide by The Scribe
NAME:             Battle Golfer Yui
AUTHOR/VENDOR:    Sega
RELEASED:         1991
TYPE:             Sports (golfing)
LANGUAGE:         Japanese

PREMISE:          Two high-school Japanese girls, the red-headed Mizuhara
                  and the black-haired Ryokozawi, become involved in a
                  strange adventure involving high-tech science, ancient
                  magic, and the unusual sport of "battle golfing."

IMPRESSIONS:      Another one of those weird Japanese imports, this tries
                  to wrap a convoluted plot around a pretty decent golfing
                  sim.  At least the developers were wise enough to make
                  the rather laughable plot optional.

VARIATIONS:       Chi Chi's Pro Challenge Golf appears to use a modified
                  form of the Battle Golfer Yui game engine, and may in
                  fact be a heavily retooled and stripped-down version of
                  this title.  See separate entry for more details.

Page Viewed 1285 Times

"Battle Golfer Yui" | Login/Create Account | 3 comments
The comments are owned by the poster. We aren't responsible for their content.
[ Reply ]
Re: Battle Golfer Yui (Score: 0)
by Anonymous on Sunday, October 24 @ 16:21:50 EDT
I like this game. Since I don't understand Japanese, I skip the adventure mode but stroke and match play is fun and the courses are interesting. The interface is also easy to understand and use. This is the only Golf game I have played on the Genesis, so there probably exist better ones but this is a lot of fun in its own right.

[ Reply ]
Copyright © 1999-2002 by Genesis Collective