Best Of The Best - Championship Karate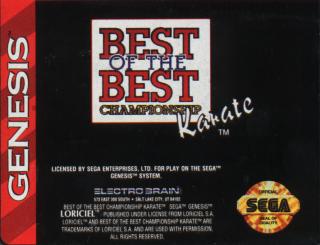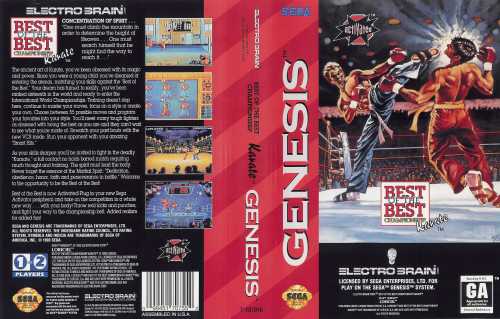 Excerpt from Genesis Game Guide by The Scribe
NAME:             Best of the Best - Championship Karate
AUTHOR/VENDOR:    Loricel
RELEASED:         1992
TYPE:             Sports (kickboxing)
LANGUAGE:         English

PREMISE:          No, it's not karate - actually, it's kickboxing, a hybrid
                  between boxing and karate.

IMPRESSIONS:      A unique game in the Genesis sports genre.  Having no
                  competition is not a bad idea, since there are no others
                  to either rip you off or show how bad you are.  It's
                  decent enough, but it ain't no Street Fighter - nor is
                  it supposed to be.

VARIATIONS:       Andre Panza's Kickboxing (European, YACEG original with
                    some cosmetic differences - like the fighter lineup)
                  Super Kickboxing (alternate title)

Page Viewed 2344 Times

"Best Of The Best" | Login/Create Account | 2 comments
The comments are owned by the poster. We aren't responsible for their content.
Re: Best Of The Best (Score: 1)
by SamuraiJohn on Monday, April 29 @ 10:59:18 EDT
(User Info) http://www.angelfire.com/weird/john2001
a great game! I love the angel that it shows while fighting! its almost like welll..... pitfighter... with street fighter! And the graphics are great!
[ Reply ]
Re: Best Of The Best (Score: 1)
by Whitesnake on Friday, November 08 @ 10:09:41 EST
(User Info)
i like this game it has nice animation and colours although it seems the gameplay was a bit delayed, but it is great decking your opponent.

7/10 decent effort at a karate game
[ Reply ]
Copyright © 1999-2002 by Genesis Collective