Family Feud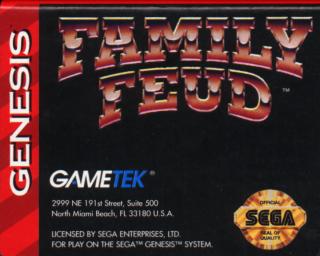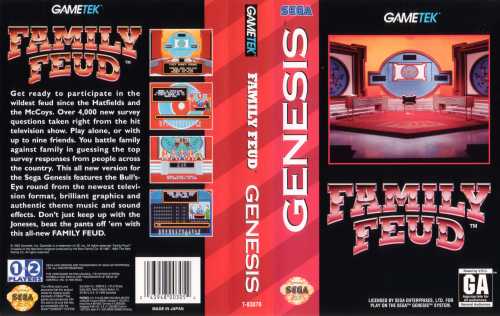 Excerpt from Genesis Game Guide by The Scribe
NAME:             Family Feud
AUTHOR/VENDOR:    Gametek
RELEASED:         1993
TYPE:             Game show
LANGUAGE:         English

PREMISE:          Computerized version of the popular American TV game
                  show.  Apparently ported from the home computer version.

IMPRESSIONS:      Yet another mundane conversion of a TV games show.  Most
                  PC versions are superior in every category, but this
                  could prove useful for those who don't have a good home
                  computer yet.

Page Viewed 1825 Times

"Family Feud" | Login/Create Account | 5 comments
The comments are owned by the poster. We aren't responsible for their content.
[ Reply ]
Re: Family Feud (Score: 0)
by Anonymous on Tuesday, August 13 @ 17:30:41 EDT
it sucks!!!!!!!!!!!!!!
[ Reply ]
Re: Family Feud (Score: 0)
by Anonymous on Friday, October 01 @ 13:27:34 EDT
[ Reply ]
Copyright © 1999-2002 by Genesis Collective