Joshua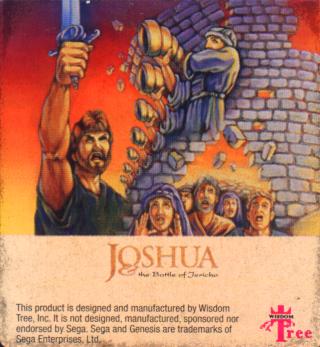 Excerpt from Genesis Game Guide by The Scribe
NAME:             Joshua
AUTHOR/VENDOR:    Wisdom Tree Games
RELEASED:         1995?
TYPE:             Platform
LANGUAGE:         English

PREMISE:          You, as Joshua, must lead God's people into the land of
                  promise - but watch out!  There are falling rocks,
                  soldiers, battering rams, and elite forces that will try
                  to block your every move.... (The Christian Link)

IMPRESSIONS:      It's still a humdrum arcade game in spite of its
                  religious trappings - the old "wolf in sheep's clothing"
                  business, in my opinion.  Easily forgettable.

Page Viewed 1108 Times

"Joshua" | Login/Create Account | 1 comment
The comments are owned by the poster. We aren't responsible for their content.
Re: Joshua (Score: 1)
by Genesisblackbelt on Saturday, July 13 @ 17:46:29 EDT
(User Info)
Wow, my friend found this game in the snow in front of a house on a tree in 94 with the sticker gone. The weired thing was that the house was owned by too old people who would have nothing to do with video games.
[ Reply ]
Copyright © 1999-2002 by Genesis Collective