Animaniacs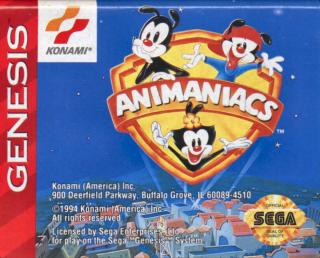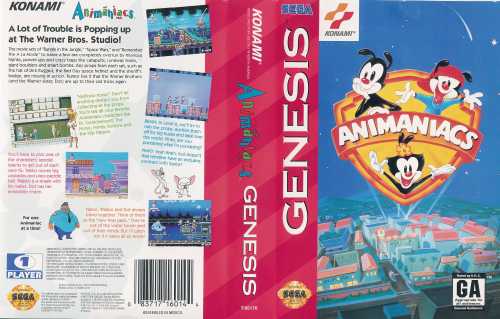 Excerpt from Genesis Game Guide by The Scribe
NAME:             Animaniacs
AUTHOR/VENDOR:    Konami/Warner Interactive
RELEASED:         1994
TYPE:             Platform
LANGUAGE:         English

PREMISE:          That loveable looney trio of Wakko, Yakko, and Dot have
                  decided to go into business for themselves.  They plan on
                  selling real Hollywood show props, but they don't have
                  any inventory right now.  Where do we get inventory?
                  Why, the Warner Brothers back lot, of course!  Arcade-
                  style game based on Steven Spielberg's hit syndicated
                  animated TV series.

IMPRESSIONS:      A decidedly different animal than the over-the-top SNES
                  game.  Has a heavy puzzle-solving bent, but also has nice
                  graphics and preserves the looniness of the series.

Page Viewed 2176 Times

"Animaniacs" | Login/Create Account | 4 comments
The comments are owned by the poster. We aren't responsible for their content.
Re: Animaniacs (Score: 1)
by Samurai_John on Thursday, November 15 @ 08:14:45 EST
(User Info)
A Decent game, Alot of cool backstage studio stuff, just like the TV show a must play!
Re: Animaniacs (Score: 1)
by scool1000 (69@x.com) on Tuesday, April 23 @ 21:37:21 EDT
(User Info)
Cool and funky these guy have tons of tricks up their sleeve
Re: Animaniacs (Score: 1)
by SIR on Sunday, July 20 @ 10:53:11 EDT
(User Info) http://Freeserve
This is a cool game with some great graphics the cartoon was great and they would do anything for cash.
Copyright © 1999-2002 by Genesis Collective